Character portraits (World of Warcraft and Dungeons & Dragon)
When I play a game that allows me to customize a character, I ALWAYS make TGG characters (and make their skills and what not based off the character in the story). I do this because 1) I can't draw so this is a way for me to show other people what the character looks like and 2) because I like the character.
These pictures are from Dungeons & Dragon and World of Warcraft.
Warning: Picture intensive. Dial-up beware.
Aerin
: As far as physical characteristics go, this is quite close to what Aerin looks like. The only thing I'd note is Aerin has grey eyes and her breasts aren't that big. Aerin would most likely be around a B cup.
Aerin in some casual clothing. This is something you could see her wearing while she's training or lounging around the castle.
This armor would be more for parades and ceremonies, not battles (The scene in chapter ten would have her wearing something like this).
Battle armor. It's simple, functional, and protects her. She'd also have a helmet, but I couldn't find one I really liked and I needed to show her hair. Aerin normally has long hair, but before major battles/wars, Aerin will cut her hair down to shoulder-length. Also notice the two swords. Simple and functional.
Armor notes: Following with the color scheme of the Hirykui tribe, most of Aerin's armor would be (dark) blue and silver, with the blue being the base color. Also most of her armor would be chain mail with some light pate overtop. IT's unlikely she'd ever wear full plate. The key behind her armor is would she be able to move and fight in it and is it functional? Bikini armor would be out of character for her.
Nokane
: These pictures are excellent references for Nokane. The body size is right, the height (5'2) is just about right. I'm really happy with how these pictures look and I think they really show the kind of person the Sandari commander is.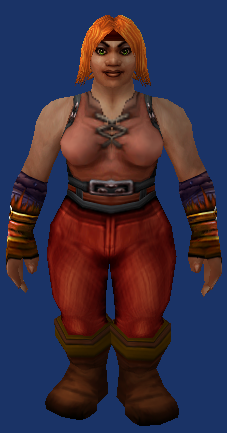 Nokane in causal/training clothing. Like Aerin, this is what Nokane would probably wear when she's training or just around the castle/town.
Nokane in battle armor. Nokane's armor consists of thick leather. While it doesn't provide the most protection, it allows her to move quickly and seeing how she's shorter than most people, it's hard to hit her. She uses the
katar
as a weapon, so the weapons aren't the most accurate.
Selena
: This is also a good reference for Selena. She looks a little young in the pictures because of her face so I'll probably go back and fix her face, but everything should be fine.
Casual clothing for Selena.
Battle armor. I cheated and used the exact same armor for Aerin (I made this picture first, then copied the items onto Aerin's model), but it's the same idea. Aerin would probably have a similar helm. Notice how she only has one sword and how simple it is.
Flarka
: Like Selena, Flarka looks a little young, so I'll probably go and fix her face. But aside from that, it's a good reference.

Regular servant garb. As a servant, Flarka would wear very simple clothing such as a plain skirt and blouse. It's unlikely she'd be showing that much skin, but it's the general idea.
Because she's Aerin and Gareth's personal servant, when she attends formal parties with them, she'd be dressed much more formally. This is probably the best picture for Flarka. It's something simple, but very elegant and professional. Colors would be the blue and silver of the Hirykui tribe and have the Hirykui crest on there.

This is more for the later chapters, but this is something Flarka could wear if she attended parties not as a servant, but as a guest.
Tonari
: I'm happy with the way these pictures turned out. The robes/dresses Tonari is wearing are potential things she could wear throughout the story. The key thing to remember is while Tonari is a very sexual and seductive woman, she doesn't have to be falling out of her clothing to accomplish that (something I need to remember too).

I could see Tonari wearing that at formal meetings or when she's sitting on the throne. It's gorgeous
Another Tonari-ish outfit. It's very gorgeous and sexy. Probably something she'd wear for either a personal meeting *cough* or even at a formal occasion.
Zidah Morban
: A newer character, Zidah is a very young woman. I would consider these excellent reference images for her.
I see her wearing this the very first time she's introduced in the story. Simple, but elegant and quickly sets her apart from the other commanders.
Unlike the other commanders, Zidah wears very little armor, relying on her magic to keep her safe. The staff helps her channel her power (and it hurts to be whacked by a wood pole).
Juran
: Excellent references for him (and proof that he's damn sexy).
This picture is more for his face and hair, but the robe is something he could wear.
Casual or travelling clothing. He'd might even wear his robe over that.
Aerin
: The colors for her eyes are correct in these images. While I like the WoW images more (easier to see too), these aren't bad.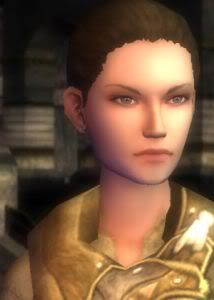 Both good shots of her face.
It's not bad, though again, her breasts aren't the right size (and that picture makes her look like she only has one really large breast). The clothing is a possibility though.
Nokane
: Honestly, I hate the way these came out. It has her body shape and height right, but her skin is too dark and I hate the color of her hair. However, the face shape is valid as well as the clothing, but I would still consider the WoW images more accurate.
Tonari
: No full body shots, but I think these are nice. The face really has a Tonariesque look to it (sexy, powerful, but cold).
Juran
: I would consider these excellent reference pictures for Juran (and again, makes him look very good) and perhaps better than the WoW ones (though those work nicely too).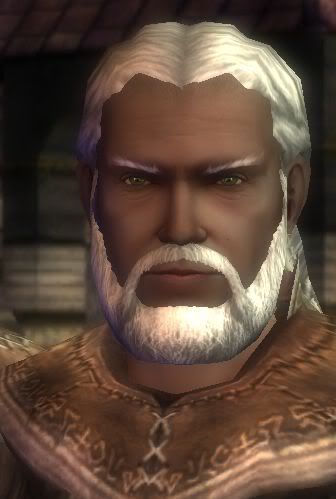 Front. The only difference between this and the WoW picture, aside from skin tone, is the facial hair and eyebrows. I'd go with the facial hair and structure in these images.
A view of his back. Juran has long hair and normally keeps it tied back. I like the hairstyle he has in this image though his hair would be longer.
Full body image, clothing is very valid.
Alek
: Alek and Juran look fairly similar, even to the point where these pictures could pass as a younger Juran. But no, these are reference pictures for Alek. I'd consider them quite valid, though the scar on his face is debateable.
You may be wondering why despite being the main male character, there are no images of Gareth. The reason for that is in Dungeons & Dragon, it was impossible to create a young looking male. All the faces were too old and the options in general were leaning toward older men. Interestingly enough, pale-skinned males with dark hair looked really bad while darker skinned males with light hair looked really, really good.
As for World of Warcraft, there were younger faces, but the body shape and face options didn't fit. I'll have to find another way to create Gareth (perhaps by using Sims 2 or Oblivion when it comes out).
Comments {2}